Bees Need Vets
Honey bee medicine
Honey bees are important food-producing animals. Like other animals, they can benefit from the care of veterinary medicine practitioners. Currently, beekeepers must work with licensed veterinarians in order to obtain antibiotics (Rule #213). However, there are many other ways that veterinary practitioners could help the beekeeping industry including nutrition guidance, biosecurity plans, parasite management, and disease diagnostics. Unfortunately, most veterinary practitioners have little to no experience working with honey bees or beekeepers, and many beekeepers struggle to find a veterinarian to work with them.
Michigan State University is working with University of Minnesota, Texas A&M, and Univeristy of Florida to train veterinarians, veterinary technicans and nurses, and veterinary students in honey bee medicine. Funding from the USDA NIFA VSGP program and the USDA SARE program is being used to develop training materials, and to host online courses, and hands-on clinics to train veterinary practitioners in honey bee medicine. This site will host resources for veterinarians, events, and links to the online course.
If you are a veterinary practicioner and are interested in participating in learning more about honey bees, please fill out our survey: https://msu.co1.qualtrics.com/jfe/form/SV_0jkawRZLnCqGD3g.
Visit the Honey Bee Veterinary Consortium - https://www.hbvc.org/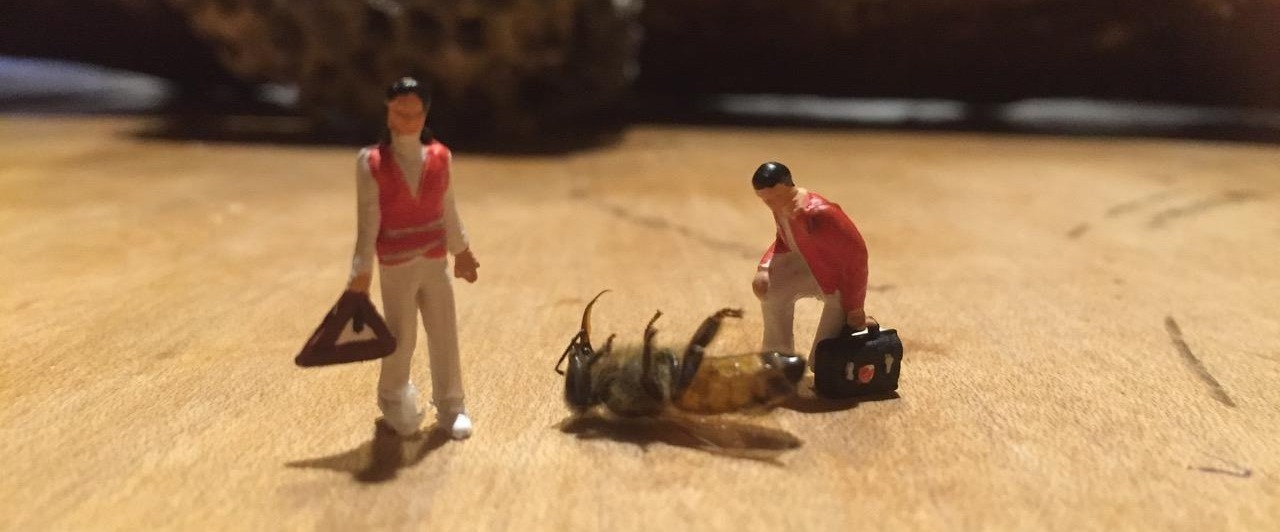 Photo credit - Joerg Mayer
If you have more questions feel free to contact Meghan Milbrath, the project PI at MSU - mpi@msu.edu / 517-884-9518.