Michigan Pollinator Protection Plan
The purpose of Michigan's Pollinator Protection Plan (MP3) is to improve and protect the health of pollinators in Michigan, while simultaneously protecting our crops, property, and human health. The MP3 is non-regulatory; it provides guidance. It is also designed to be flexible, and improves as we receive input from stakeholders, and new strategies become available. Recognizing that all states differ, it is crucial to tailor the MP3 to fit individual situations and to encourage strategies that are most applicable to our particular situation.
The Michigan Pollinator Protection Plan is led through Michigan Department of Agriculture and Rural Development (MDARD). Visit MDARD's website for more information.
CURRENT STEERING COMMITTEE MEMBERS (UPDATED JUNE 2021)
Ana Heck, Michigan State University Extension
Rufus Issacs, Michigan State University Department of Entomology
Meghan Milbrath, Michigan State University Department of Entomology
Jamie Ostrowski, Michigan Commercial Beekeepers Association
Brian Verhougstraete, Michigan Department of Agriculture and Rural Development
PREVIOUS STEERING COMMITTEE MEMBERS
Michael Hansen, Regional Manager & State Apiarist, Michigan Department of Agriculture and Rural Development
Walter Pett, Professor & Apiculture and Pollination Extension Specialist, Michigan State University Department of Entomology
Kevin Robson, Horticulture Specialist, Michigan Farm Bureau
Sarah Scott, Research Technician, Michigan State University
Audrey Sebolt, Michigan Farm Bureau
Jeff Zimmer, Deputy Division Director, Michigan Department of Agriculture and Rural Development
If you have comments, suggestions, or questions about the Michigan Pollinator Protection Plan, please contact MPI@msu.edu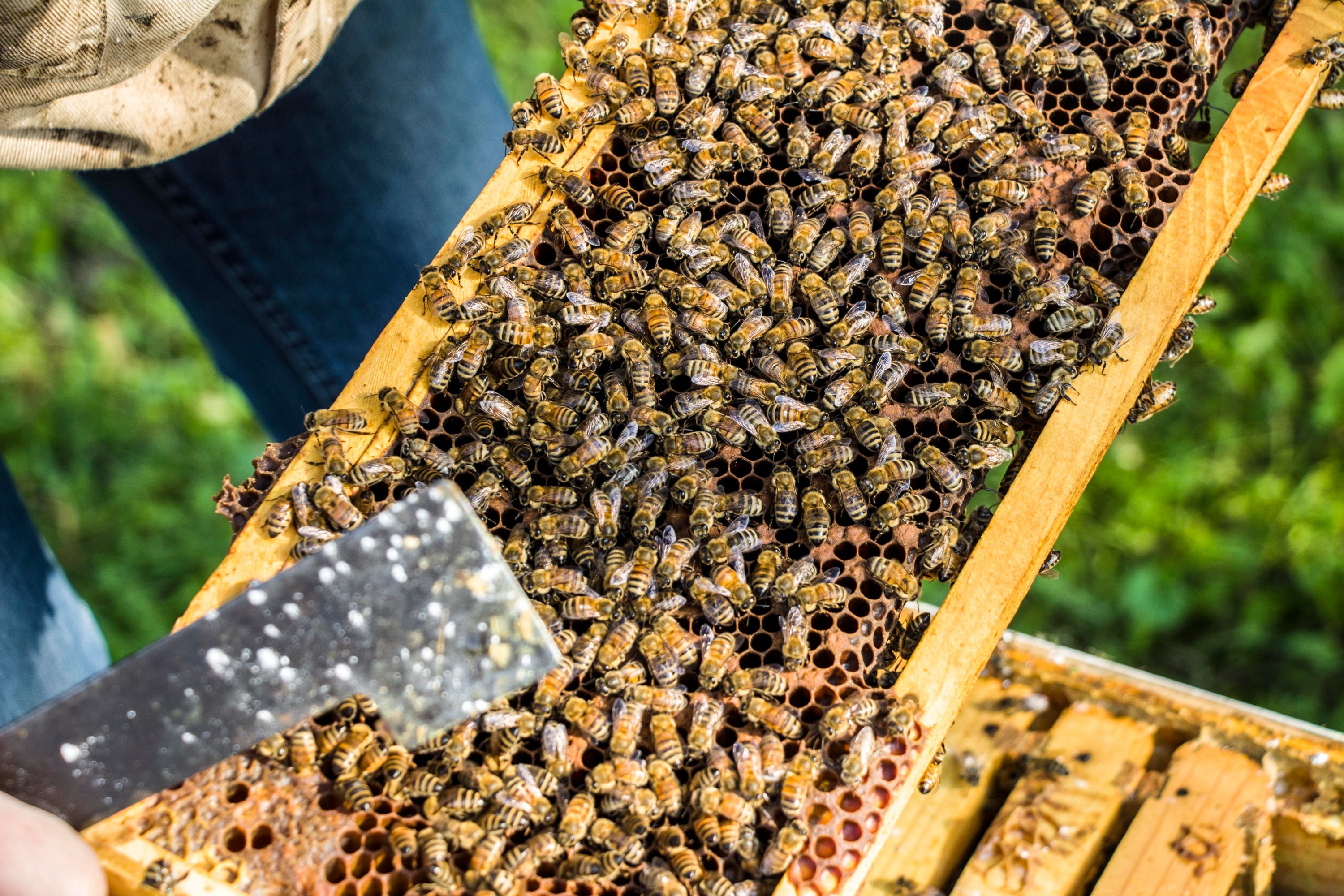 Other Resources: