Bailey Hall Bee Camera
Bailey bee hive monitoring
Background
In 2015 we introduced two bee hives to the green roof space of Bailey Hall as part of the Bailey Urban Farm. The hives were an undergraduate learning initiative funded by an Office of Campus Sustainability Be Spartan Green Grant. The Bailey Bee Team was created to provide interested students experience with their care. The major limitation of the bee hive project is the lack of access and interaction with the hives for the majority of students. The space and time to directly interact with the bees is limited, and most of the care for the bees occurs during the summertime when the students are not on campus. Therefore we have developed a strategy that will maximize the educational outreach opportunities of our two hives, and will engage the greatest number of students and members of the community as possible.
Monitoring Project
In collaboration with the RISE program, the Bailey Bee Team, and the Michigan Pollinator Initiative, and generously funded by the Department of Entomology, we have been able to expanded learning opportunities and engagement by electronically monitoring the hives and by making the information available over the web in real time. This is accomplished by:
A web camera that was placed at the entrance of one hive that live streams activity from the hive, as well as any management performed on the colony. The live stream is projected onto the welcome monitor above the entrance to the Bailey Dorm, as well as on the MSU Student Pollinator webpage.
Arnia hive monitoring equipment was placed on each of the 2 hives that measures weight, temperature, hive acoustics, humidity, and activity. You can view up to date data on our colonies, and note their progress or any changes. Check out an example of the data that we monitor using the Arnia hive monitoring equipment below: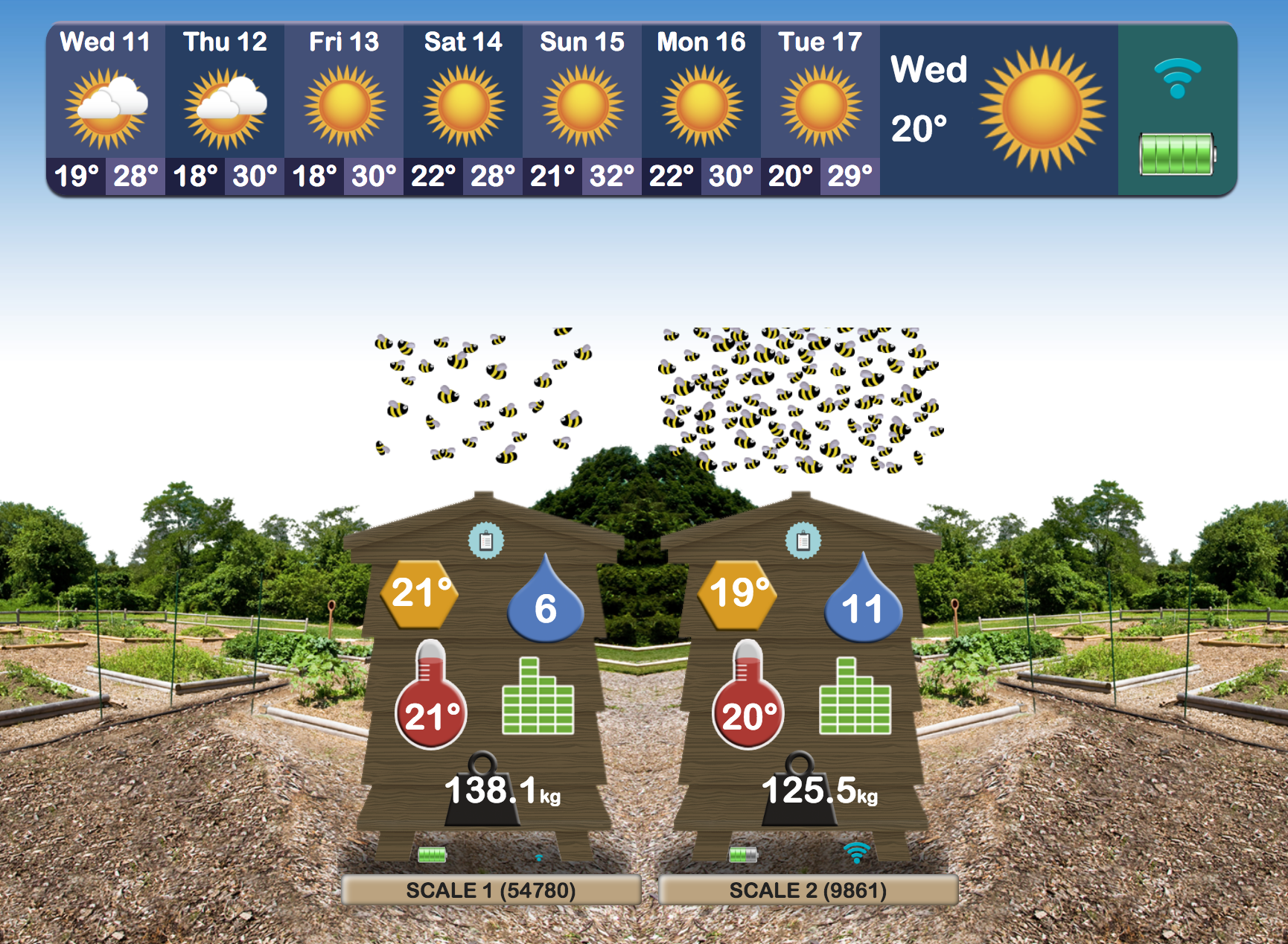 The above image shows the interface for our Arnia Hive Monitoring Page. The equipment monitors weather at the top, and monitors hive weight, humidity, temperature, brood temperature, and relative foraging level.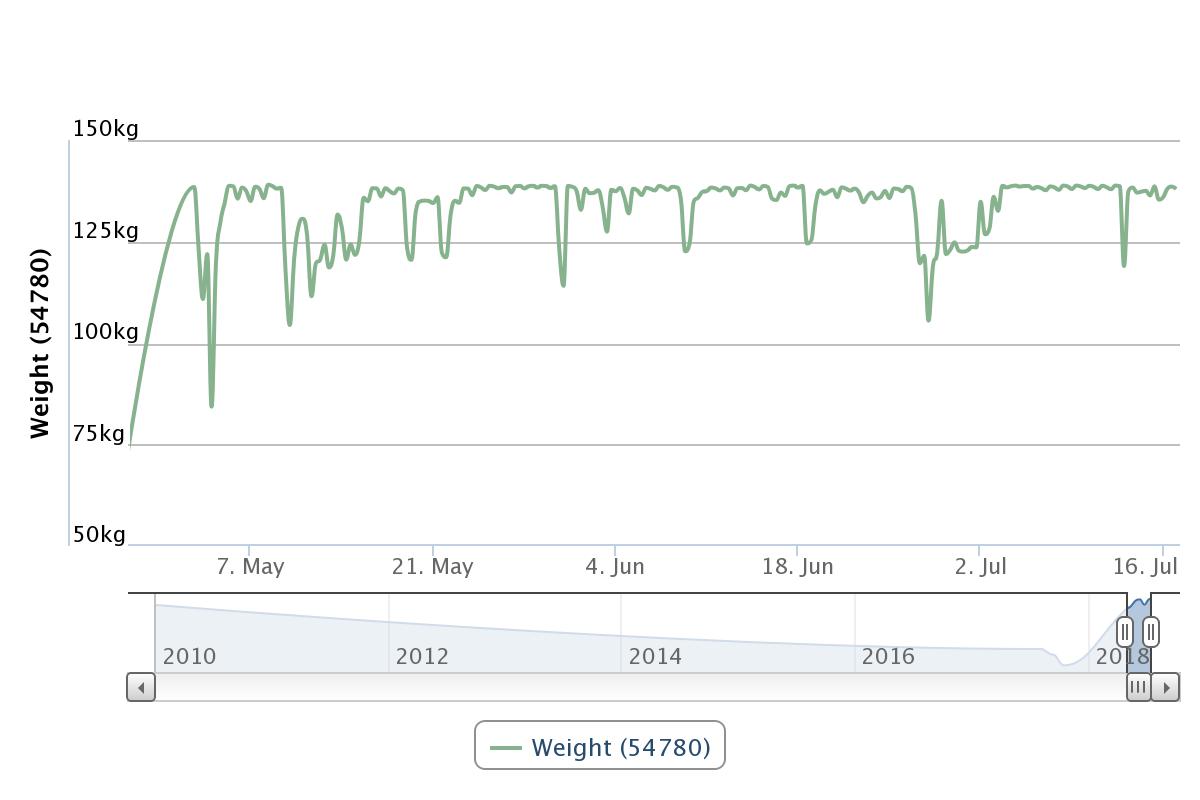 This chart shows the weight of the first Bailey hive from May-July, 2018.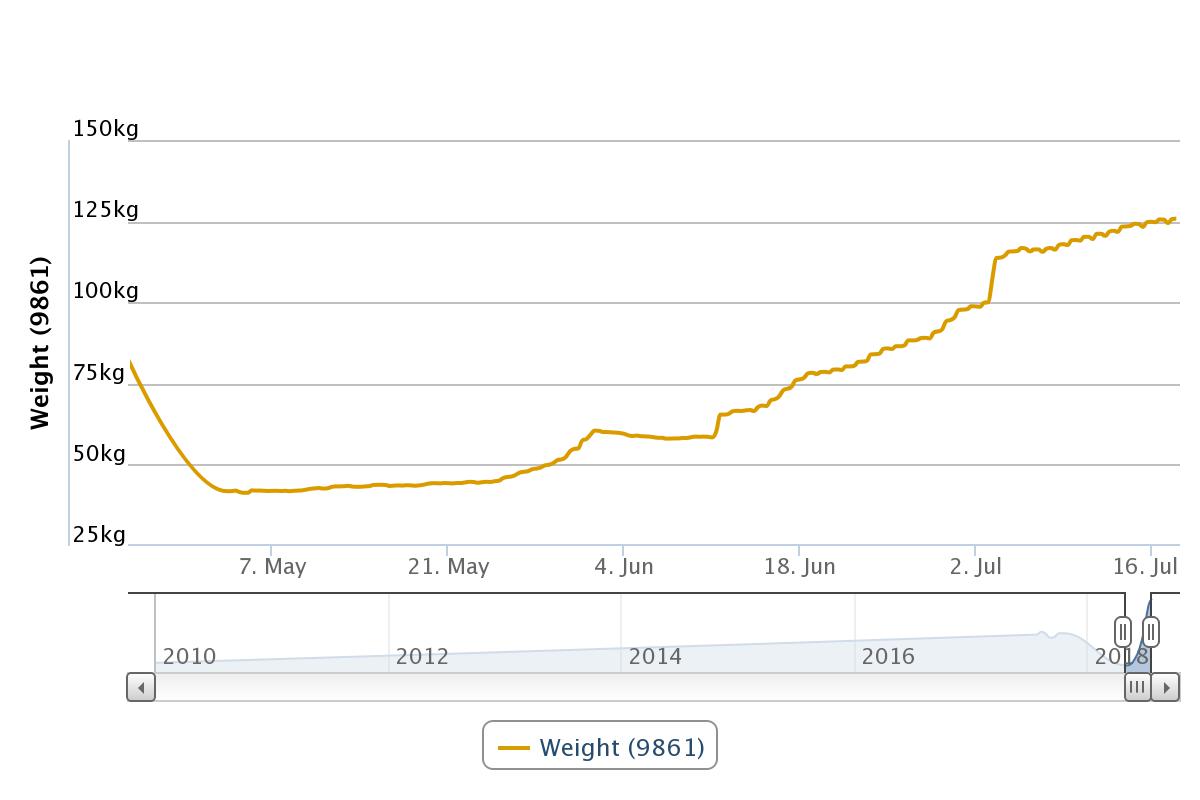 This chart shows the weight of the second Bailey hive from May-July, 2018.
To check in on the bees, watch the live stream video.