Bee Informed Partnership Tech Transfer Team
Meet Dan Wyns, the Michigan Tech Transfer Team Agent
Michigan State University, Crop Protection Agent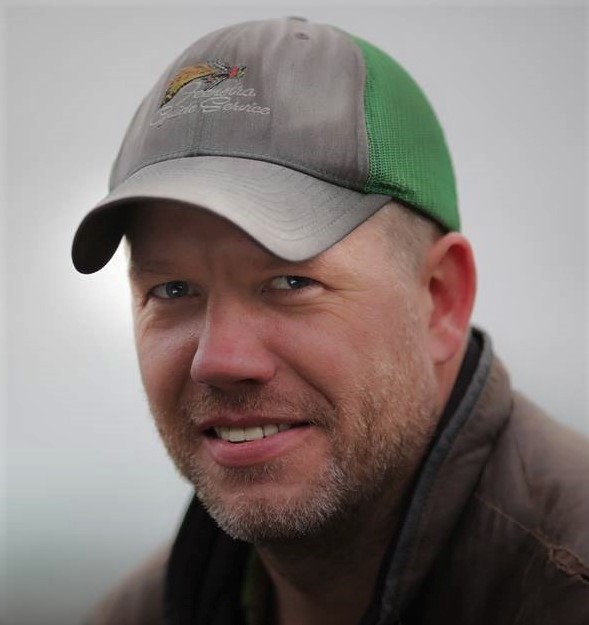 Bio
I was introduced to honey bees over a decade ago while in New Zealand on a working holiday and have been consumed with caring for and learning about them ever since. Prior to joining BIP I was a commercial beekeeper in New Zealand and western Canada where I was fortunate to gain a diversity of beekeeping experience across a variety of climates and agricultural landscapes. I joined BIP in 2014 as a member of the PNW tech transfer team and spent 3 years working with beekeepers across OR, WA and ID. The addition of a Tech Transfer position in Michigan has allowed me to carry on working with bees and beekeepers while relocating to my home state. I was born in Grand Rapids, raised in Grand Haven, and studied in Ann Arbor so the opportunity serve the beekeeping community here is especially satisfying. My family roots run deep in Michigan horticulture and I look forward to continuing that tradition by working to promote colony health and support local agriculture.

Bee Informed Partnership Tech Transfer Team in Michigan
In the summer of 2017, the Bee Informed Partnership (BIP) created a new technical transfer team to support beekeepers in MIchigan. The Bee Informed Partnership (BeeInformed.org) is a collaborative nationwide effort between beekeepers and researchers across multiple disciplines to better understand and address the declines in honey bee health. BIP was initially founded in 2011 with support from the United States Department of Agriculture and National Institute of Food and Agriculture and has recently transitioned to a non-profit 501 (c)3 organization.
The core mission of BIP is to provide resources to increase colony health and survivorship by providing relevant and timely data to beekeepers allowing them to make better informed management decisions. BIP provides educational resources and information on the importance of honey bees for our food supply and those issues impacting honey bee health to the public and to beekeepers. Through the use of the tech transfer team model BIP is able work directly with commercial beekeepers as well as providing diagnostic and outreach services to all beekeepers.
The technical transfer teams provide partnering commercial beekeepers with independent colony health evaluations, colony sampling, pest and pathogen diagnostics, and reporting and analysis of those assessments. The University of Maryland is home to BIP leadership as well as the diagnostic lab, while Tech Transfer individuals and teams are based out of host universities and extension branches within their regions. BIP tech teams are currently working with 109 commercial operations across the country, managing approximately 450,000 colonies which represents about 17% of colonies nationally. We are excited with the current level of support and involvement from the industry and look forward to these numbers growing as Michigan beekeepers join the program.
In addition to the technical transfer teams BIP provides emergency response kits (ERKs) to beekeepers of any size to assist in determining and ruling out causes of failing colonies. BIP also manages a national Sentinel Apiary Program where beekeepers can monitor colony weight and health metrics to contribute to a national database relating forage, nectar flows, and diseases. Michigan State University joined the sentinel apiary program in the spring of 2017; follow the progress updates and real-time data on the MSU sentinel apiaries blog. The BIP annual survey includes beekeepers of all sizes and addresses management practices and loss rates and disseminates findings about management practices that are associated with increased survivorship. The latest state and national results for 2016/2017 are available on the BIP website. Be sure to sign up for BIP email alerts to get updates on our latest findings and a reminder to participate in next year's survey.
If you have any general questions about BIP call us at (443) 296-2470, get in contact with us, or send an email to the new Michigan tech transfer agent Dan Wyns at wyns@msu.edu